Pioneering webinars for people living with heart failure. Moderated and safe.
Our patient educators put their heads together to devise a programme of events to keep heart failure patients, their carers and families going during the Coronoavirus COVID-19 pandemic whilst socially isolating. They created our series of pioneering webinars where everybody can join.
The program, devised by people living with heart failure is designed to appeal to all, whether the whole series or just one of the days. Our events across the week are run by patients and or experts in their field. Our experts are all DBS checked and certificated in their respective fields. The patient educators who are the hosts are volunteers of the Pumping Marvellous Foundation and are there both to present and moderate the sessions.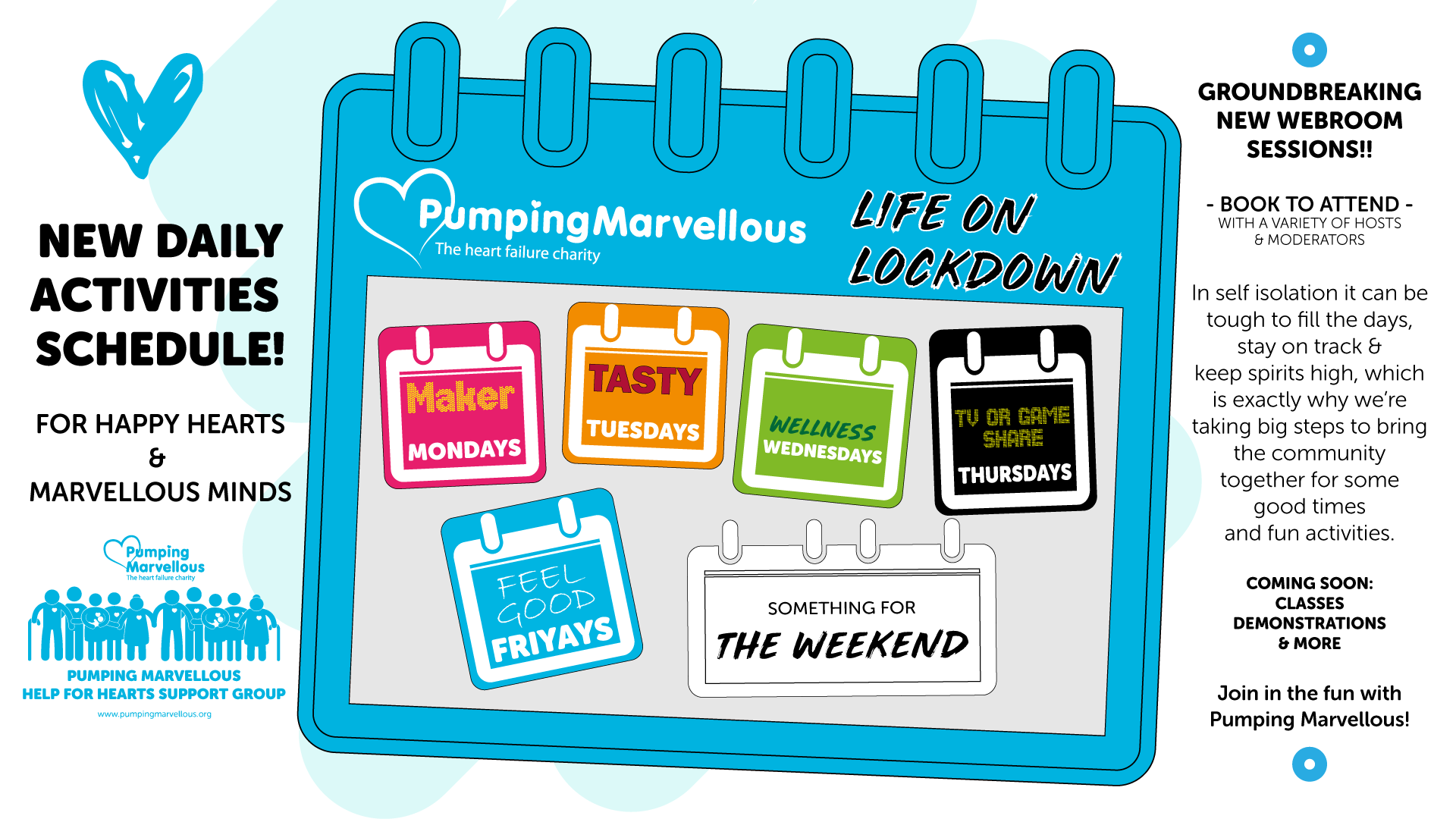 Below you will find a schedule of events where you can click the link to book yourself on an event.