Heart failure symptoms missed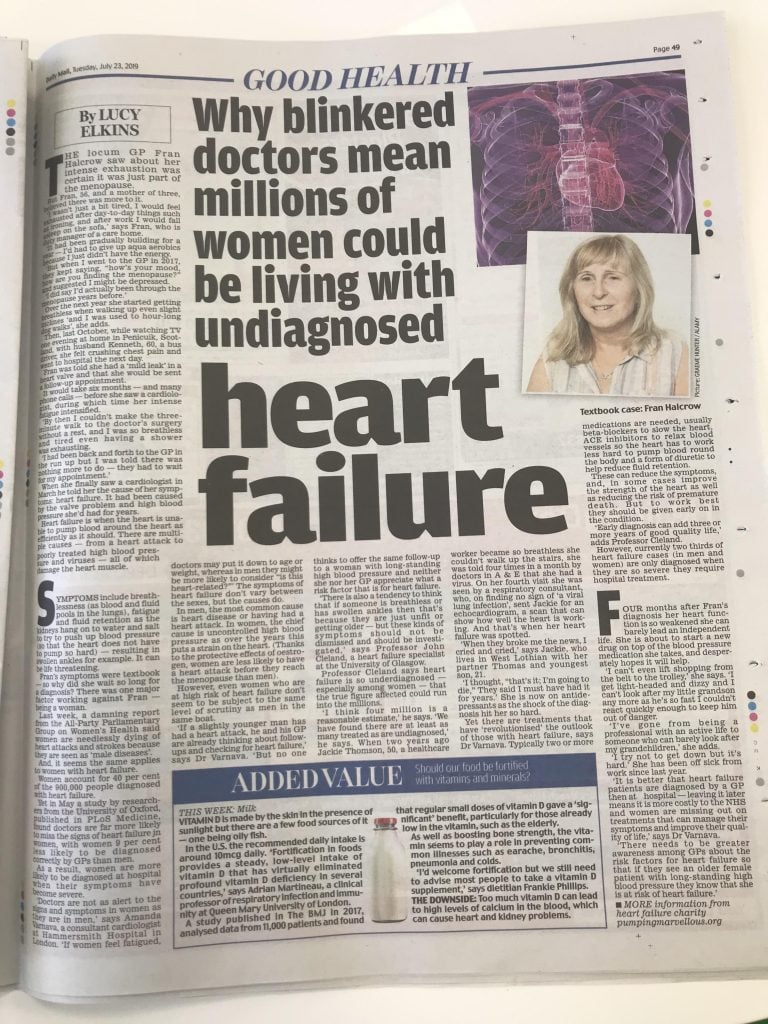 IN THE NEWS: Community member Fran's heart failure symptoms were absolutely textbook — so why did she have to wait well over a year for a diagnosis? Why were her heart failure symptoms missed?
"Early diagnosis can add three or more years of good quality life," adds Professor Cleland. However, earlier this year a study by researchers from the University of Oxford, published in PLoS Medicine, found doctors are far more likely to miss the signs of heart failure in women, with women 9 per cent less likely to be diagnosed correctly by GPs than men.