Heart failure lives at home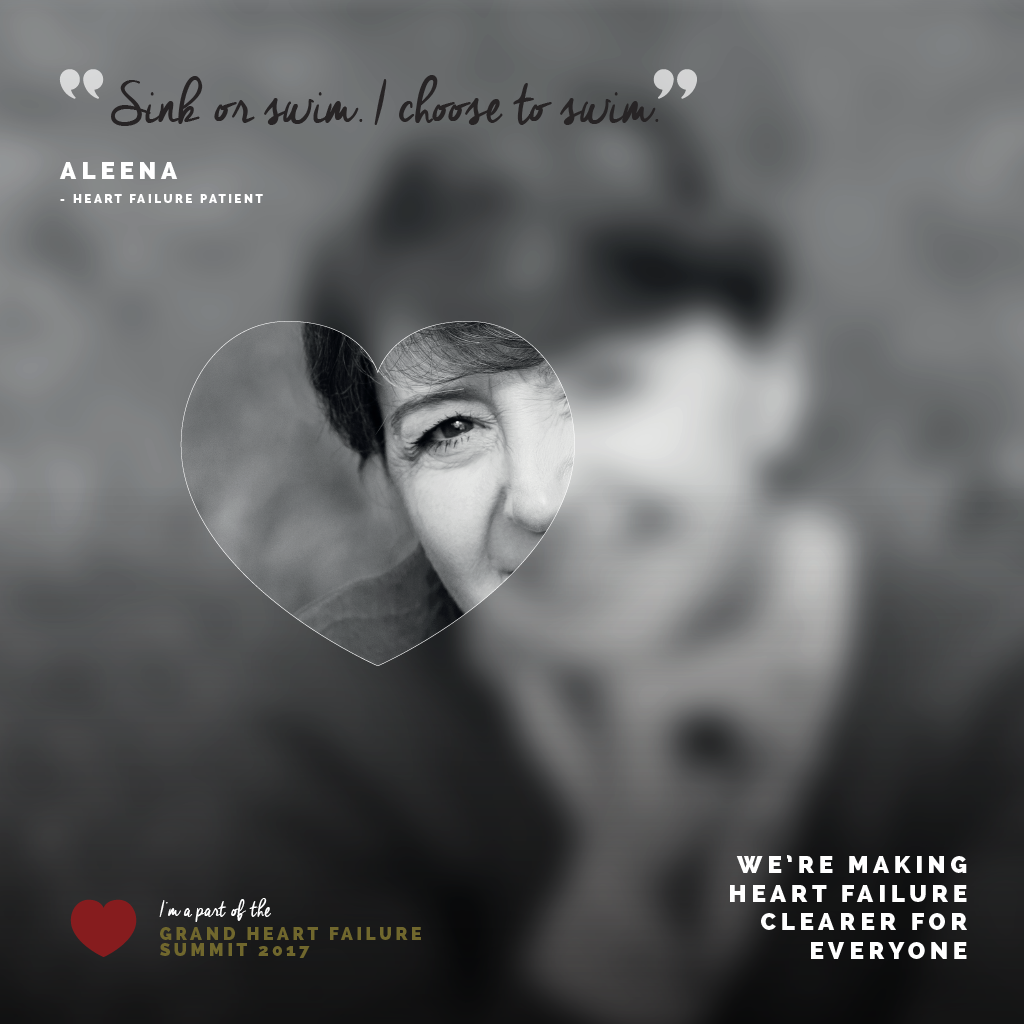 Heart failure lives at home. Although you read a lot about patients, their treatments and care, nearly all of it relates to hospital, all the problems manifest at home, in the community under the radar of primary care. Investment has historically been invested in the hospital system(acute) where cynically you could imply that's where the influencers are, the Cardiologists who advocate for the money made available to be spent where they operate. There is nothing wrong with this as people get fixed in hospital and leave hopefully better than they went resulting in a better quality of life and a better prognosis, albeit after a 10-day median stay in hospital with tariffs averaging approximately at £400 per night. That's £4,000 per patient per admission. So you plough money into the hospital system to fix people with heart failure at the cost of £4,000 per admission? However, heart failure lives at home.
Heart failure lives at home
Heart failure manifests itself at home, it develops gradually over time or suddenly and all the while, the person may be exhibiting classic symptoms of heart failure, maybe at an early stage. They may have the signs, symptoms, and even the medical history of signalling concerns to their primary care healthcare professionals but, still hordes slip through the net. Recently Professor Iain Squire Co-Chair of the Alliance for Heart Failure said: "Around 80 per cent of heart failure patients in England are currently diagnosed in hospital, despite 40 per cent having symptoms that should have triggered earlier assessment in primary care."
The question has to be asked why aren't we picking people up in primary care who are exhibiting the typical signs and symptoms, and have a medical history that elevates the potential risk of heart failure? If this is the case, we have a simple blood test called an NT-Pro BNP that can identify whether the person should be referred for a heart scan, an echocardiogram. Bingo a process, an algorithm that is understandable and actionable. Even NICE has produced Guidelines stretching back to 2010 to help with the diagnosis. You can see the latest reiteration here NG106 
What happens when you are diagnosed, and you live with heart failure at home?
Well, this is when it gets a bit tricky. You should be discharged to a Specialist Heart Failure Nurse. There is significant evidence to indicate Specialist Heart Failure Nurses help to reduce the incidence of hospital readmissions due to heart failure, yet not every patient has access to one? That's a different story. Please see our 2018 Heart Failure Nurse Audit and commentary in the British Journal of Cardiology
So let's assume that a person with heart failure gets referred from a hospital to a Specialist Heart Failure Nurse, who then manages the person and amongst other things optimises their medicines and stabilises them. According to the current NICE guidelines, they get discharged to primary care under the watchful eye of their GP practice. Even patients tell us this is a difficult time for them moving from a carefully managed environment to an on-demand model where health care is delivered and monitored through blood tests. 
The patient
Many people living with heart failure are elderly. Many have conditions other than heart failure. All people living with heart failure, not just the elderly folk are continually juggling the management of their health. Living at home with your condition may mean you're symptoms may be getting worse. You are vulnerable at many levels. If you don't recognise this, then maybe you're unplanned hospital readmission waiting to happen. This is when you are at risk of getting worse. Primary care is not reacting quick enough to your dilemma, but maybe they don't know about you, or they know of you but don't understand how vulnerable you are to going back into hospital unplanned, causing the high cost to the NHS.
This is the problem we are all talking about. The cost of heart failure to the NHS – £2.3 billion – for patients and the NHS, if we did what we knew, worked then we should have made a positive impact on managing heart failure especially for the patient and their family. Never mind the health economic cost though, it's the human cost of heart failure, which is many times larger than the £2.3 billion.
So while we talk about figures and clinical elements, let us think about the patient and their families who have to manage heart failure on a day to day basis, in their homes.
Let's find the success in heart failure; let's work together to beat heart failure in the home as for the patient; failure is not an option.
About Pumping Marvellous
As a heart failure patient-led charity based in the heart of the UK, we provide sufferers of heart failure with support, as well as their carers and family. We have been helping to improve care, along with the overall awareness of the disease, helping individuals to self-manage their heart failure through coaching and developing.
If you would like to find out some more information regarding the work we do as a charity, you are more than welcome to fill out the contact form on our website, where a member of our team will get back to you as soon as possible. To understand more about how to donate, to help us to fund our help to patients and help them live fuller lives, you can take a look at our donation page.