St. Jude Expand Heart Failure Portfolio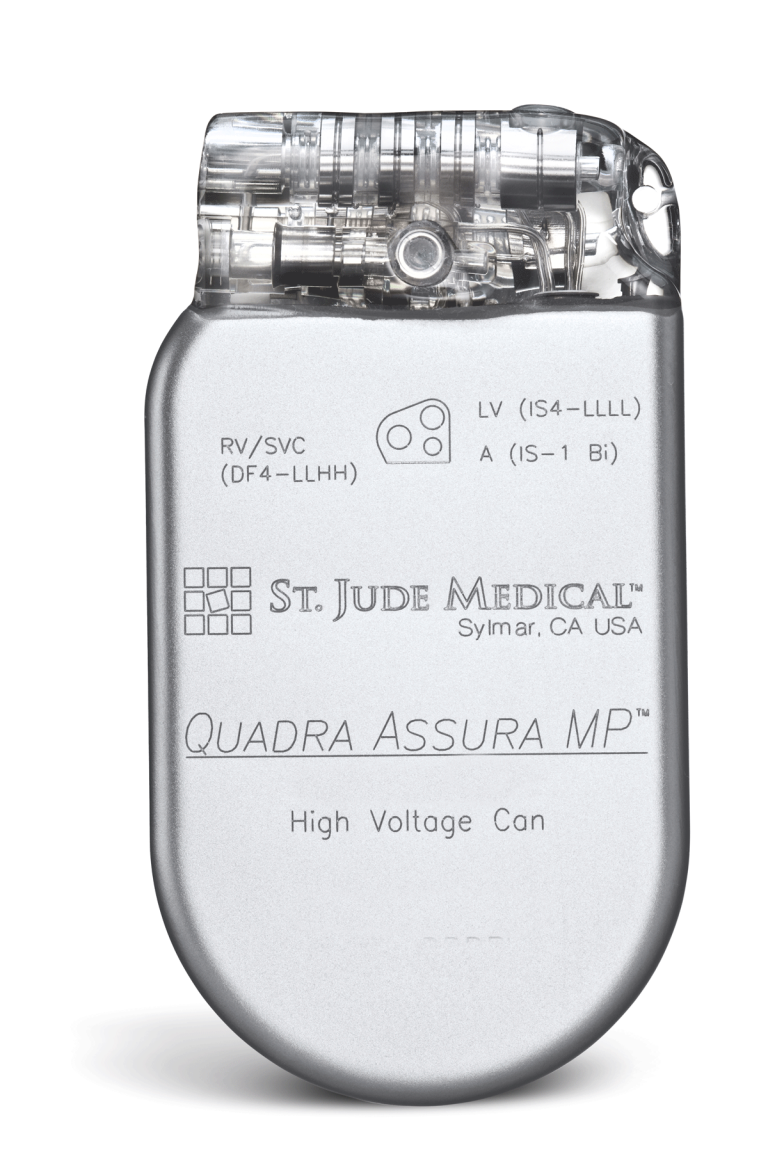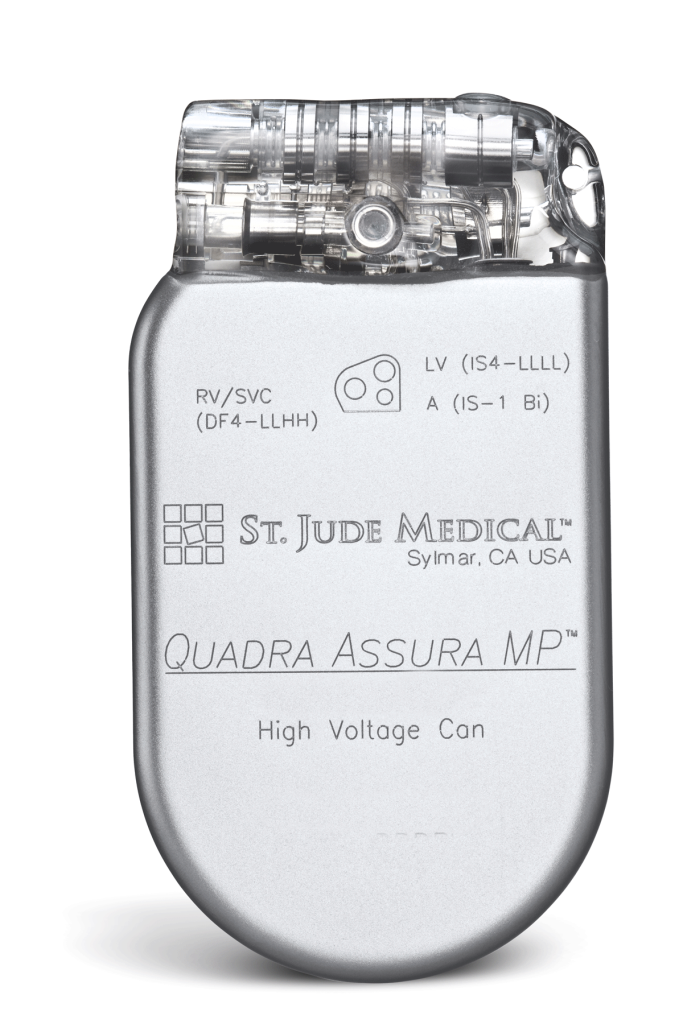 St. Jude Medical Expand Heart Failure Portfolio with SyncAV CRT Technology, Providing Physicians Another Option for Managing Patients Not Responsive to Other Therapies
Adding SyncAV™ CRT technology to the company's comprehensive heart failure offerings provides further advantages to the St. Jude Medical portfolio to support physicians seeking new treatment options for heart failure patients
St. Jude Medical, Inc., a global medical device company, announced CE Mark approval and launch of SyncAV™ CRT software, designed to build upon the company's first-to-market MultiPoint™Pacing technology and further optimize St. Jude Medical's comprehensive cardiac resynchronization therapy (CRT) and expand heart failure portfolio. MultiPoint Pacing technology with the SyncAV CRT software algorithm is designed to address and effectively treat heart failure patients who are not responsive to other pacing options. The SyncAV technology, which automatically adjusts pacing based on real-time changes in a patient's cardiac condition, also provides physicians the opportunity to further improve treatment of patients who have responded positively to traditional CRT.
In addition to the approval of SyncAV CRT software, the company has also received CE Mark approval for the Quadra Assura MP™ CRT-Defibrillator (CRT-D) with full-body magnetic resonance (MR) labeling. With the updated labeling, patients will have unrestricted access to MRI diagnostic testing. Approvals of the SyncAV CRT software and Quadra Assura MP CRT-D with full-body MRI support the continued rollout of MultiPoint Pacing technology throughout Europe.
"Although we have made substantial improvements in how we treat heart failure patients, there are still certain patients who are not getting the outcomes with traditional CRT that we would like to see. The SyncAV CRT algorithm dynamically individualizes programming to work towards providing patients with the right settings at the right time helping offer the best possible outcome for even our most complex patients," said Dr. Timothy Betts, consultant cardiologist and electrophysiologist at the Oxford Heart Centre in the John Radcliffe Hospital.
"Our goal is to utilize the technology to improve outcomes while offering patients who do not respond to therapy with additional options for treatment."
For patients suffering from heart failure, CRT technology resynchronizes the lower chambers (ventricles) of the heart by sending uniquely programmed electrical impulses to stimulate each ventricle to beat in sync to offer the best cardiac performance. St. Jude Medical has introduced innovative solutions to enhance its CRT product portfolio to improve the care of the approximately 23 million people worldwide afflicted with congestive heart failure. While studies have shown that CRT can improve the quality of life for many patients with heart failure, some patients do not respond optimally to traditional CRT, leaving physicians with limited options to improve their clinical outcomes for their patients. The latest heart failure offerings by St. Jude Medical will provide physicians and patients additional options that can help maximize the therapeutic effects of CRT.
Clinical Research at Scientific Sessions
The MultiPoint Pacing technology, featured on the Quadra Assura MP™ CRT-D and the Quadra Allure MP™ CRT-P, including SyncAV CRT technology, as well as the Quadra Assura MP CRT-D with full-body MRI were all showcased at this year's annual CARDIOSTIM-EHRA EUROPACE 2016. In addition, the investigational device exemption (IDE) clinical study results for the MultiPoint Pacing technology were presented during a late-breaking clinical trial session at the congress. The MPP IDE study met its primary endpoints of safety and efficacy, and additional analyses indicated a positive impact of MultiPoint Pacing programming on patient response to therapy.
An Italian registry on multipoint left-ventricular pacing in CRT (IRON-MPP) was presented at the congress and also published in Europace. Author and presenter of the data, Dr. Giovanni Forleo, electrophysiologist at the University Hospital of Tor Vergata, Rome, Italy, said, "Our goal with this study was to help build a large body of clinical evidence to inform clinical decision-making standards for the management of heart failure patients implanted with MultiPoint Pacing capable CRT-D devices. The results of this study show that establishing optimal programming with the MultiPoint Pacing technology can realize a maximized benefit for patients."
CRT includes a lead (Quartet™ Quadripolar LV Lead) placed on the lower left chamber of the heart (ventricle). The left ventricle pumps oxygenated blood from the heart out to the rest of the body. MultiPoint Pacing technology is designed to deliver independent electrical pulses to multiple locations on the Quartet lead to make the heart's lower chambers pump in a more coordinated way to mirror the natural contractions of a healthy heart. More than 65 abstracts and publications demonstrate that this increases the number of patients who benefit from this type of therapy (CRT), including one presented at the American College of Cardiology (ACC) 2016 meeting in Chicago, which demonstrated a 90 percent responder rate for patients at one year follow-up using MPP programming.
St. Jude Medical also developed and launched the industry's first quadripolar pacing system in Europe in 2009 featuring four pacing electrodes, offering physicians the ability to effectively and efficiently manage the ever-changing needs of patients with heart failure. The Quartet LV lead design allows the physician to implant the lead in the most stable position without making trade-offs in electrical performance; this has also been demonstrated to reduce the likelihood of costly and invasive lead revision through a second intervention procedure. St. Jude Medical launched the company's proprietary, first-to-market MultiPoint Pacing technology in Europe in 2014.
The St. Jude Medical MORE CRT MPP clinical study is designed to demonstrate the benefits of the St. Jude Medical MultiPoint Pacing technology in improving patient response to CRT therapy.