Heart Failure Diagnosis Delivery?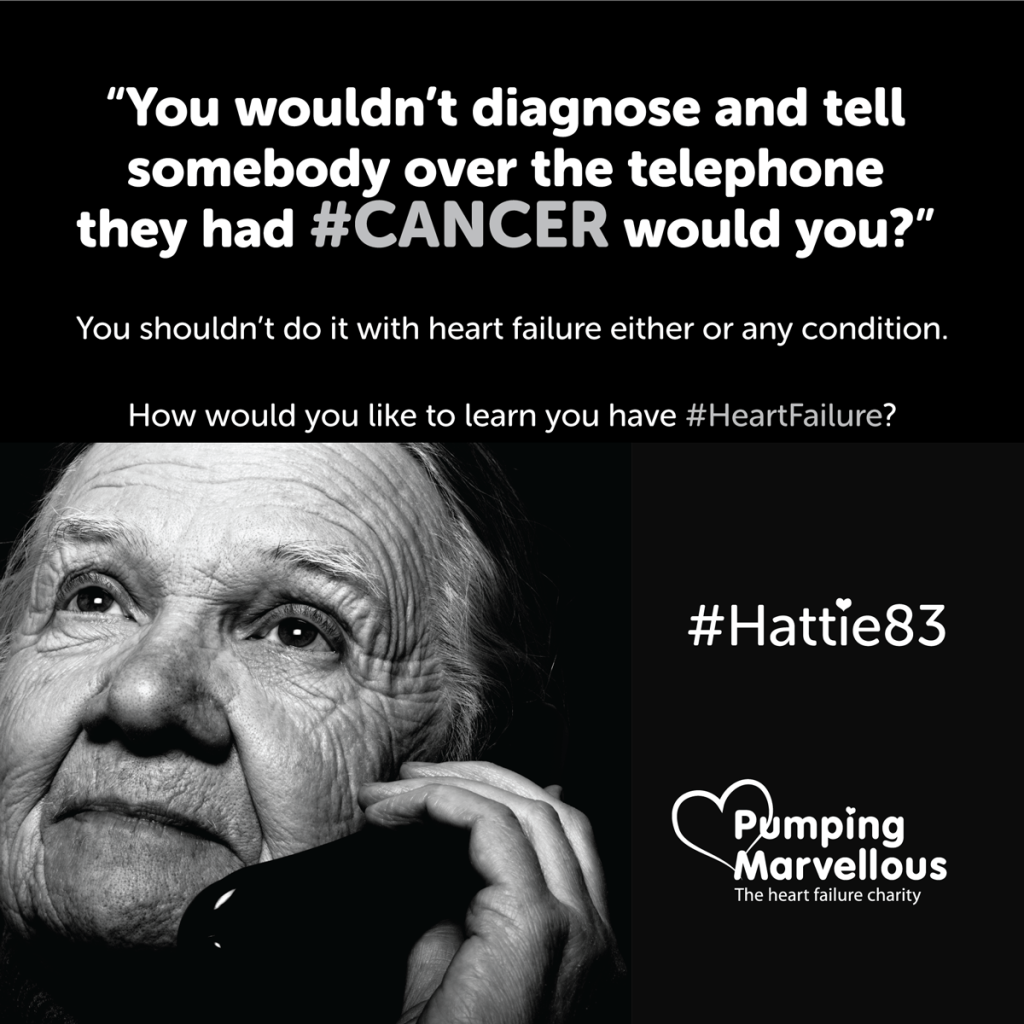 Heart Failure Diagnosis Hattie83
How you receive a heart failure diagnosis is important, and can shape how you go on to self care and your attitude of how you self manage your condition. Education and health literacy is a vital element. The general public's awareness of heart failure is poor, so learning what heart failure is is often the first step, as well as being provided with the best tools at the right time to help you.
How do patients receive a heart failure diagnoses?
In our recent heart failure community poll we asked, Where were you when you were told you had heart failure?
The results were as follows:
In hospital face-to-face 84%
In a GP surgery from your GP 7%
By letter 6%
Over the telephone 3%
How would you prefer to learn you have heart failure?
Imagine that you are elderly, live alone, don't know what heart failure is and received your heart failure diagnosis over the phone or by letter?
Would you know what this may mean for you and your future?
Who would you turn to?
How would you know the importance of self monitoring and management of your condition?
Would this keep you awake at night?
"Good Afternoon. My doctor called to tell me I have heart failure. Are you able to tell me what that is please?"
We recently had a call from Hattie. Hattie is eighty-three and lives alone. She had been called on the telephone that week by her doctor to tell her she had heart failure. Hattie didn't know what heart failure was, and found our office number so she could ask us to explain more. We explained the condition, the positive effects of self care on quality of life, available NHS services and the multi-disciplinary team who would help her along the way. We told Hattie that almost one million people in the UK live with this condition, and that it does not mean your heart is about to stop. We told Hattie she was not alone, and that there are patients across the country who would be very happy to help with any questions she might have about her heart failure diagnosis and questions, day or night, in our positive heart failure patient support group.