2017 "Marvellous Awards" Announced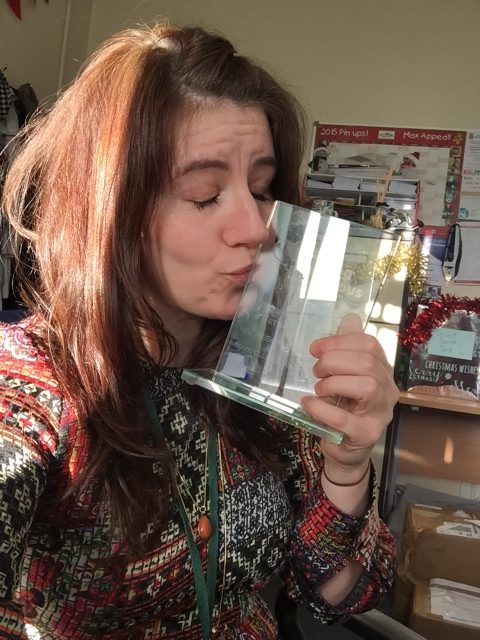 Patients identify heart failure specialists for the Marvellous Awards 2017″
Preston, Lancashire, December 2016 – Health Care Professionals throughout the UK have been recognised and honoured by patients for their exceptional quality of care and treatment. Sponsored by The Pumping Marvellous Foundation, this award acknowledges the value that these Health Care Professionals bring to the treatment of Heart Failure, improving patient outcomes throughout the UK. Measured by the individual patients' experience, this award reflects the direct impact these eight outstanding Health Care Professionals have in the local community, producing the highest standards of care for their patients.
As the representative of the UK heart failure patients' voice, The Pumping Marvellous Foundation emphasises the importance of the patient perspective in recognising and rewarding health care professionals.
"We are delighted that our patient community has chosen such worthy winners to receive these yearly awards from the charity. It's so important that patients and their families can work with and operate as a team. A superb achievement and all eight of the Health Care Professionals should be proud of themselves", explains Nick Hartshorne Evans, Founder and CEO of The Pumping Marvellous Foundation.
Awards have been received by Health Care Professionals this week alongside a personalised commendation letter explaining the reasons behind their selection.
"Congratulations to all the winners. We recognise that there are so many fantastic Health Care Professionals out there and to all those who haven't won, I'd like to take this opportunity to thank you for all your amazing work," says Angela Graves, Clinical Lead of The Pumping Marvellous Foundation.
The Winners
Vicky Baines, Senior Cardiac Rehab Sister who works at County Hospital, Stafford, Staffordshire
Carys Barton, a Heart Failure Nurse for Guys and St Thomas NHS Foundation Trust, London
Dr Stephen Page, Consultant Cardiologist who works at Leeds General Infirmary, West Yorkshire
Jan Rayner-Barton, Heart Failure Specialist Nurse who works at the Heartlands Hospital in Solihull, Birmingham, West Midlands
Dineo Raeleng, Heart Failure Specialist Nurse who works at the Heartlands Hospital in Bordesley Green, Birmingham, West Midlands
Tim Dent, Senior Genetics Nurse who works at the John Radcliffe Hospital, Oxford, Oxfordshire
Toni Weldon, Heart Failure Specialist Nurse who works at Rochdale Infirmary, Rochdale, Lancashire
Professor Andrew Clark, Consultant Cardiologist at Castle Hill Hospital, Hull, East Riding
ADD YOUR SUPPORT BY CLICKING HERE!