More Patients than Ever Surviving Heart Failure, National Audit Finds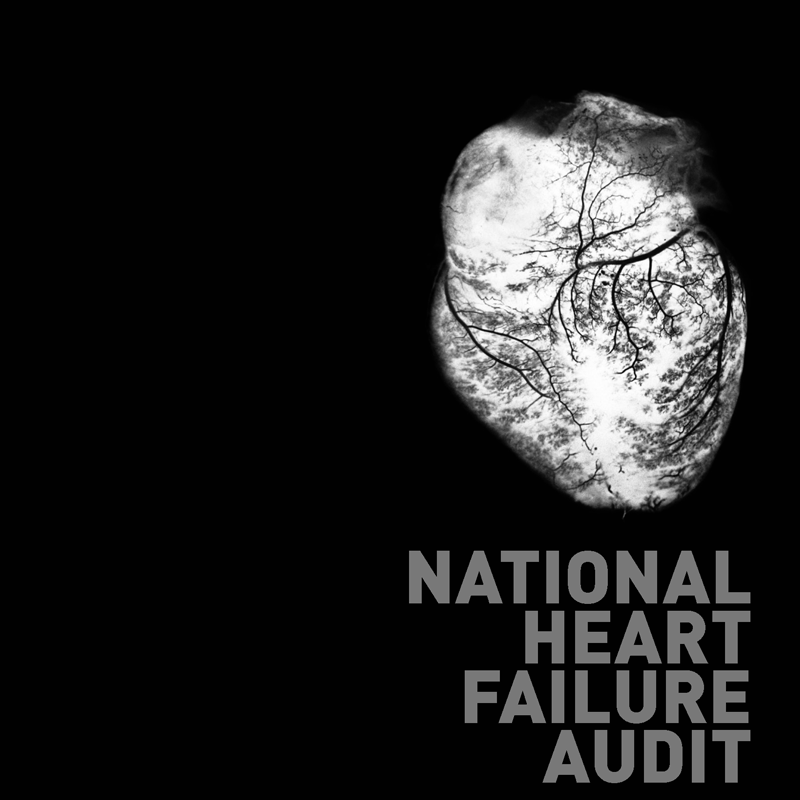 More patients than ever surviving heart failure following key improvements, audit finds
Acute heart failure necessitating hospital admission is a life threatening condition. The quality of care including specialist involvement during an admission, determines the immediate and long-term outcomes including likelihood of survival. Yet while the audit reports several improvements, it also found that the quality of care varies from one hospital to another, and within a hospital, between the specialist and other wards.
The audit is commissioned by the Health Quality Improvement Partnership (HQIP) as part of the National Clinical Audit and Patients Outcomes Programme (NCAPOP).
The latest National Heart Failure (HF) Audit is the largest to date and is based on 66,695 admissions to hospitals in England and Wales between April 2015 and March 2016. This represents 82% of HF admissions as the patient's primary diagnosis in England and 77% in Wales.
The National HF Audit monitors the treatment and care of people with an unscheduled admission to hospital who are discharged with a primary diagnosis of heart failure. This is the 9th National HF Audit report which reports data from 137 NHS Trusts in England and 6 Health Boards in Wales.
During hospital admissions more than 90% of patients received an echocardiogram, a key diagnostic test. However, rates are higher for those admitted to cardiology (96%) than general medical (85%) wards. Specialist input irrespective of the place of admission is associated with higher rates (95%) of echocardiography.
The prescription of key disease-modifying medicines for patients with HF and a reduced left ventricular ejection fraction (HF-REF) has increased, including beta- blockers (87%) and mineralocorticoid antagonists (53%); treatments that are both life-saving and inexpensive.
Prescription rates for all three key disease modifying medications [angiotensin converting enzyme inhibitors (ACEI), beta-blockers (BB) and mineralocorticoid (aldosterone) receptor antagonist (MRA)] for patients with HF-REF has increased from 35% to 53% for those admitted to Cardiology wards over the last six years.
Irrespective of the place of admission, 47% of patients with HF-REF seen by a member of the specialist HF team as an inpatient, were prescribed all three disease modifying drugs, a key performance indicator (KPI). This has increased from 45% in 2014-15, albeit with considerable room for further improvement.
The number of patients seen by HF specialists remains high at 80% in 2015-16. In particular, HF nurses saw more HF patients admitted onto general medical wards (33%) than in 2014-15 (24%). This is important as specialist care improves mortality.
The mortality of patients hospitalised with heart failure is significantly lower in 2015-16 at 8.9% compared to 9.6% in 2014-15. However, mortality remains high and there are large variations in mortality amongst hospitals.

HF mortality rates in hospital are better for those admitted to cardiology wards.
If the patients identified within this audit cycle as having HF-REF, who left hospital on none of the three disease modifying drugs had been prescribed all three, then upwards of an additional 212 patients would likely have been alive at the time of census. With more comprehensive prescription and dose optimisation across the audit there is the ability to prevent numerous additional deaths.
Professor Theresa McDonagh, Clinical Lead for Cardiology and Heart Failure at King's College Hospital, London and the HF Audit Clinical Lead said, "These results from our National Audit, are encouraging but leave room for further improvement. For the first time we have seen a small improvement in mortality in hospital, at 30 days and at one year. Hopefully we are now beginning to see the effects of better management of Heart Failure in hospital. We know how to diagnose it, investigate it and (for the majority of patients with reduced ejection fraction), we have effective treatments.  Specialist care in hospital matters. Getting onto the correct drugs matters and coordinated specialist care post discharge matters. There is still much to do! The audit provides the data to allow health care providers to engineer change to deliver better care."
Dr Suzanna Hardman, Consultant Cardiologist and Whittington Health HF lead said, "The audit provides a wealth of hospital specific data alongside stark overall messages and has the potential to drive improvements in the quality of care. We have seen this in the most recent cycle with reductions in inpatient and subsequent mortality, attributed to early access to diagnosis with HF specialist care involving cardiologists and HF nurses, the prescription of disease modifying drugs and HF specialist follow up within two weeks of leaving hospital. But this pattern of care, which follows the most recent NICE guidance, and related standards, is still not accessed by all. This failure to implement current guidance continues to contribute to avoidable premature deaths. Variations in care both within a hospital and between hospitals are reported. It is time to ensure that all HF patients have a higher priority and timely access to the specialist unit and all that follows".
The report authors also recommend all services dealing with heart failure patients (virtually all hospitals), and those commissioning HF services, study these findings and develop robust pathways where all patients are seen by a specialist who supervises their medication, both in hospital and, especially, on discharge and on review. Otherwise these patients will continue to experience excess readmission and mortality, they warn.
The full report will be published on the NICOR website on Thursday 10th August 2017 at www.ucl.ac.uk/nicor/audits/heartfailure/reports.