Happy 25th Heart Transplant Birthday Arthur Whitfield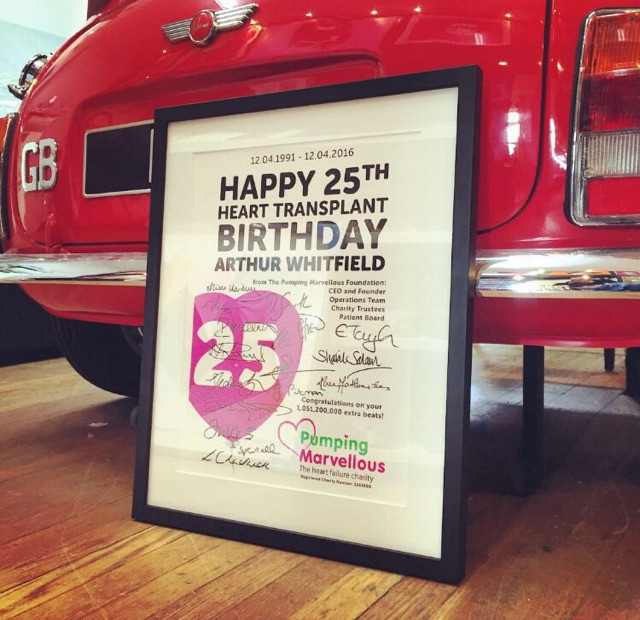 Happy 25th Heart Day from Pumping Marvelllous
Today, Pumping Marvellous the UK's heart failure charity are wishing Arthur Whitfield a very special birthday indeed.
25 years ago today Arthur was very fortunate to receive a heart transplant at Harefield Hospital, following a tip off from Buckingham Palace! (Read more.)
On hearing Arthur's story, Pumping Marvellous were so heartwarmed by his determination and positive outlook over the years, that to mark this 25-year milestone, the team wanted to create and deliver a framed, message of congratulations to Arthur, signed by us all – the CEO and founder Nick Hartshorne Evans, the operations team, the charity trusteed and the heart failure patient board.
Big thank yous to George from Art Rebellion and Sam from our digital team, for their marvellous work, and to everyone who helped to make this happen.
What an incredible gift of life organ donation is. We are so thankful to all donors and their families. We thank Arthur for providing such inspiration to heart transplant patients, organ recipients and the families of organ donors across the world.