2015 You're Marvellous Awards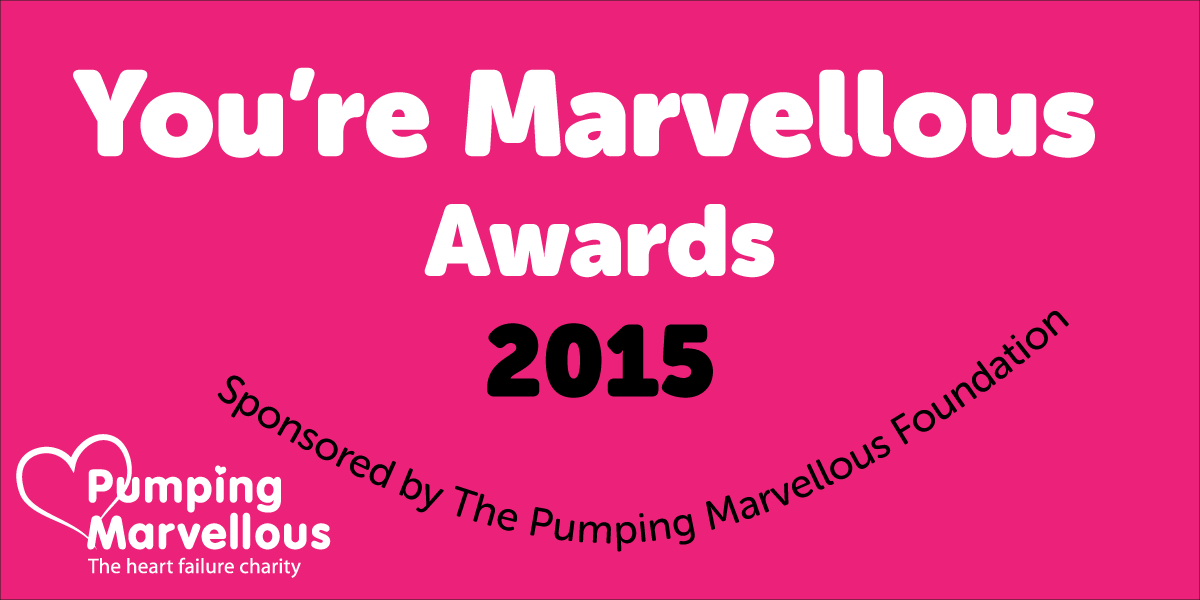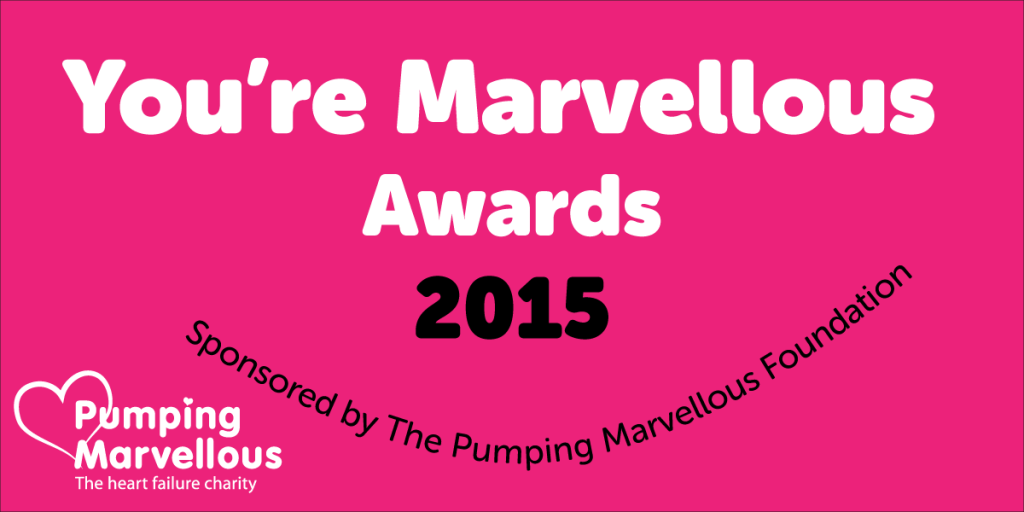 The Winners of the 2015 "You're Marvellous" Awards have been announced.
Heart Failure Health Care Professionals recognised for marvellous quality of care

Leading heart failure charity, The Pumping Marvellous Foundation, awards UK health care professionals for being simply marvellous

5 Healthcare Professionals have been recognised for their marvellous work with heart failure patients.
Preston, Lancashire December 2015 – Health care professionals throughout the UK have been recognised and honoured by patients for their exceptional quality of care and treatment. Sponsored by The Pumping Marvellous Foundation, (www.pumpingmarvellous.org), this marvellous award acknowledges the value that these health care professionals bring to the treatment of heart failure, improving patient outcomes throughout the UK. Measured by the individual patients' experience, this award reflects the direct impact these five outstanding health care professionals have in the local community, producing the highest standard of care for their patients.
The winners are:
 
 Dr Steven Shaw, Consultant Cardiologist for University Hospital South Manchester

 Catriona Glen, Heart Failure Nurse for The Royal United Hospital in Bath

 Dr Dargoi Satchi, Consultant Cardiologist for The University Hospital North Midlands

 Bethan Cowley, Heart Failure Nurse The Royal Brompton Hospital

 Maartje Van der Wal Heart Failure nurse at University Medical Centre Groningen 
As the representative of the UK heart failure patients' voice, The Pumping Marvellous Foundation emphasises the importance of the patient perspective in recognising and rewarding health care professionals.
"We are delighted that our patient community has chosen these 5 worthy winners to receive this yearly award from the charity. We also recognise the superb work of many other dedicated healthcare professionals who help to improve the quality of life of heart failure patients.
It's so important that patients and their families can work with and operate as a team with their healthcare professional. This is a superb achievement and all 5 of the health care professionals should be proud of themselves", explains Nick Hartshorne Evans, Founder and CE of The Pumping Marvellous Foundation.
Awards are being recieved by healthcare professionals alongside a personalised commendation letter explaining the reasons behind their selection.
"Congratulations to all the winners. We recognise that there are so many fantastic health care professionals out there and to all those who haven't won, I'd like to take this opportunity to thank you for all your amazing work," says Angela Graves, Clinical Lead of The Pumping Marvellous Foundation.
---
For more information please contact the Pumping Marvellous Foundation +44 1772 796542,hearts@pumpingmarvellous.org